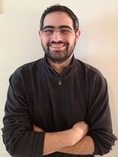 Asher is our in house IT Guru, he has been around computers almost from birth. His parents ran a computer consulting firm from the house while he was growing up. He currently works full time for the US Government and has run A&S Computer Solutions, the precursor to RoundTable Networks in his "spare" time. He is always researching new technologies and services to improve a clients IT experience and how to help his clients businesses grow though the use of technology. In his additional "spare" time he spends time with his family and volunteers responding to crime related calls for service as a first responder.
Asher resides in Baltimore, Maryland with his wife Shira and their five children.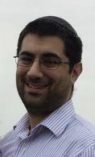 Josh Hirsh graduated from Yeshiva University Sy Syms School of Business in 2011 with a B.S. in Business Management, a Minor in Entrepreneurship, and an A.A. in Judaic Studies. Although his formal education in entrepreneurship began in university, Josh was bitten by the entrepreneurial bug as a young kid. By the time he entered his freshman year of college, Josh had already created – and sold profitably – his first business. In his junior year, Josh was recruited by the Department of Defense to enter a 2-year internship program to become a Contract Specialist. He has since completed this program and continues to work full time for the Department of Defense in this capacity.
Although now a federal employee, Josh never lost his passion for business. Since 2011, Josh has developed a number of projects including but not limited to an online food ordering service, a wholesale liquor company, and his very own non-profit. In addition to his start-ups, Josh has provided consulting services to start-ups, small businesses, and non-profits through word of mouth for the last 4 years and in September 2013 formally launched Sephoco as the consulting division under Hirsh Enterprises. In his spare time, Josh enjoys volunteering his time to local community service organizations, working on cars utilizing his past experience as an ASE and BMW certified auto technician, and spending time with his amazing wife and daughter.